Technical characteristics:
- Outer diameter is 50mm or 2".
- Stroke on dia. is 2mm.
- Maximun rotating speed is 6000 rpm with 10MM top jaws.
- Total clamping force is 86 kilogram-force, kGf.
- Accuracy is 0.002mm or 0.00008".
- The mini air chuck weighs 600 grams or about 1.5 Lb with top jaws.
This chuck is a BC model. This size chuck also comes in NBC model and stationary (ST) configuration.
50-3-2.5 BC model with top jaws front view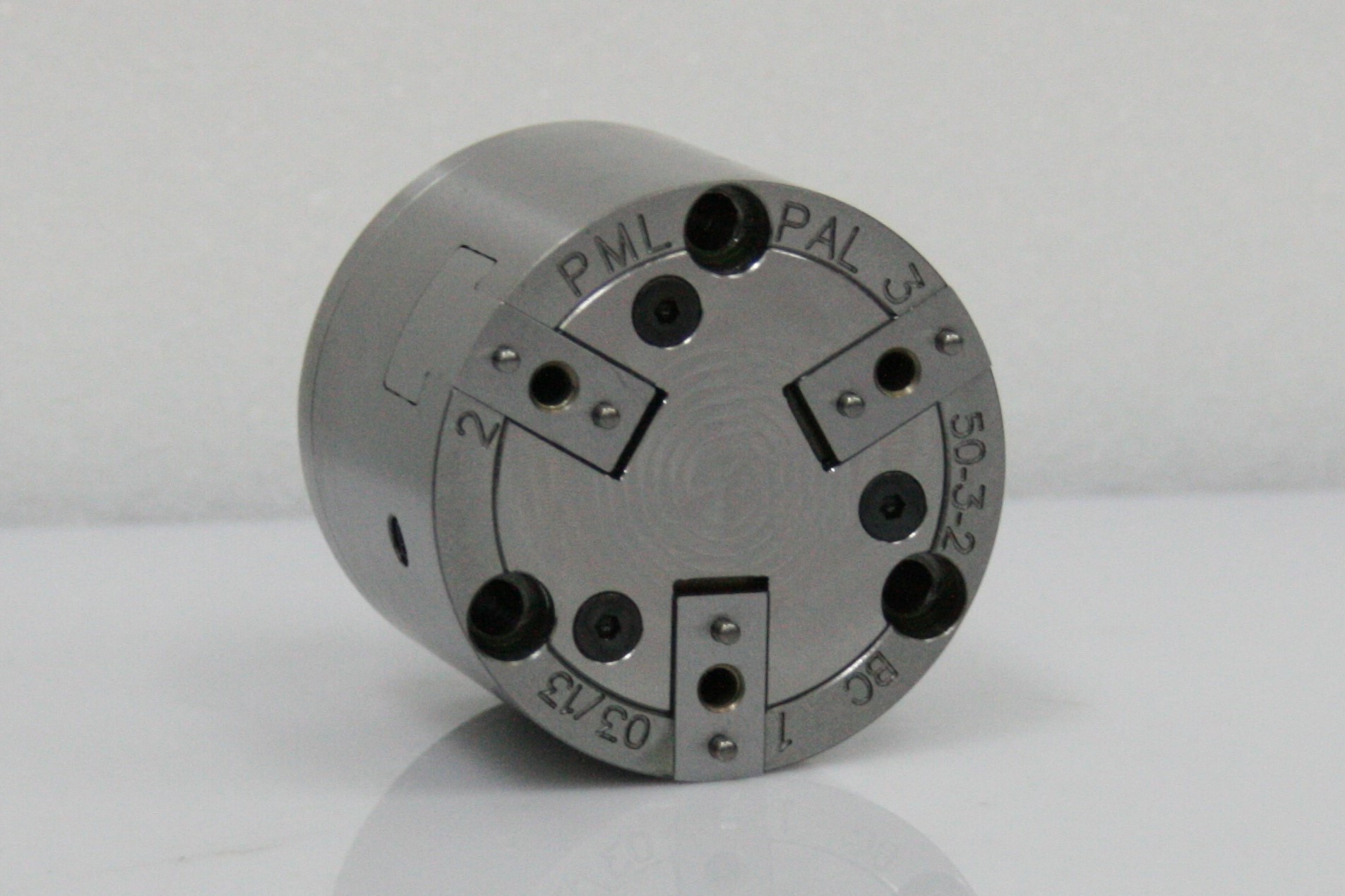 50-3-2.5 BC model without top jaws front view
50-3-2.5 BC model back view
BC Model – The chuck's piston has an inner movement back and forth together with the air feed tube (AFT). This is a safety feature that is required by CE, the European standard. It allows a slight delay after opening and closing of the jaws, before the machine starts its cycle. When the AFT moves forward, the jaws close/clamp the workpiece. Only then, the machine will receive a green light from the proximity sensor to start the cycle.
NBC Model – The Piston movement is internal only. In this model, coolant is available through the chuck body. The chuck is more stable hence rotate on higher rpm.
​
This is a mini high precision rotating air chuck with three (3) top jaws suitable for turning applications clamping very small workpiece. The mini air chuck may be mounted on small lathe machine.​